Sample Pricing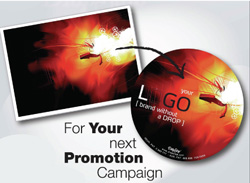 Given the dynamic nature of the marketplace, it is next to impossible to stay on top of the "current lowest prices". If you happen to find DropStop® discs at a lower delivered price, give us a call at 416-686-8615, call via Skype™- DropStopCanada or email us at dropstopcanada@gmail.com . We will do our best to match or beat it. We can't guarantee that we can meet or beat every price, especially if we are competing with illegal impostors, manufactured anywhere other than Denmark, but we would appreciate the opportunity and we will do our best to get you our lowest price.
A word about illegal impostors…. DropStop® is a patented item that has passed many Health and Safety tests to ensure that you and your clients only receive the best quality wine pouring discs. All of our products are printed by Schur Inventure in Denmark under the strictest controls.
Please note: Any flexible Mylar pouring disc, not manufactured and imprinted in Denmark, is an illegal and potentially unsafe product! Please call or email us if you have any further questions or concerns.
We at Cáirde look forward to working with you on upcoming promotions! Please contact us for pricing information and to request a sample disc.

Terms and Conditions
Hidden Costs
There are none. So there are no surprises when payment is due. For example, all artwork fees are included for the first order (there is no charge for second order), and there are no additional shipping charges in Canada. The only additional charges are outlined below.
Plain, In-view Costs
Taxes:
Apart from government taxes there are no additional costs. G.S.T. (5%) is added nationally and P.S.T. (8%) is added in Ontario.
Terms:


This is a custom product, made to your specifications. We can't re-sell it or return it if you change your mind after you order. As such, we require a 50% deposit before we start production, and the balance upon delivery. We accept cash, cheques or money orders and email transfer (Interac).
Quantity:
Minimum order for any custom disc is 250 pieces.
Quantity discounts are available for larger orders.

Patent
DropStop® was invented by Mr. Brian Vang more than 15 years ago and is protected by patent worldwide.