Livingly™

Danish Paper Craft & Mobiles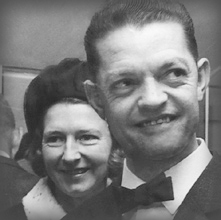 Classic Danish design Since 1952 the Danish artist- and silversmith couple Anni and Bent Knudsen has delighted children and adults all over the world with their award winning paper cuts and mobiles.
In 1987 Anni & Bent Knudsen received a design award. The jury's motivation was that Bent Knudsen's importance to the craft of paper cuts and mobiles was to be compared to Hans Christian Andersen's importance to fairytales.
The royal family has through the years paid Anni & Bent Knudsen several visits and shown a great interest in the products.
The Anni & Bent Knudsen Collection™ is a reintroduction of a selection of these masterpieces.
Livingly™ is taking over
In 2008 Anni & Bent Knudsen sold the paper cut and mobile activities to Livingly, a Danish company owned by Kent Sejdelin and his wife Louise Helmersen.
Kent Sejdelins background is in product development and global trade and marketing within consumer design products. Louise Helmersen is an architect and graphic designer. She has run her own design company since 2004.
The couple found great sympathy in the old paper cuts and mobiles and they are happy to present the classic designs to the world once again – now in a new refreshing packaging concept with focus on the history behind the products.
Livingly continues Anni & Bent Knudsens old tradtion of an annual season's design, and Louise Helmersen has designed the 2008 version.
In the future Livingly will introduce more old classics from Anni & Bent Knudsen as well as new designs.